The SaaS PPC Agency To Maximize SQL & ROI
Our B2B SaaS PPC agency is results-oriented, with a strong emphasis on pipeline and ARR growth. Our expertise lies in managing, monitoring, and optimizing your ads to deliver maximum value for your investment.
Award Winning SaaS PPC Agency
Is Your PPC Campaign Falling Short?
Unlock the potential of your Software-as-a-Service (SaaS) product with a robust pay-per-click marketing strategy. To skyrocket your revenue, you need a partner who grasps the intricacies of the SaaS landscape.
Enter the realm of SaaS PPC mastery with our experts at Gignaut. Let us craft a dynamic marketing strategy that bulldozes through challenges, propelling your performance beyond expectations. Don't settle; outshine your competition with Gignaut by your side.
Drive growth for your B2B SaaS Company with our customer acquisition strategies
How to improve your marketing strategy with SaaS PPC Agency
Conduct a Detailed Market Analysis
Before launching a B2B marketing campaign, it's important to conduct a thorough analysis of your target market. This includes identifying your ideal customer profile, understanding your competitors' strengths and weaknesses, and researching market trends and opportunities. By doing so, we can better position your brand and tailor your messaging to the needs and pain points of your target audience.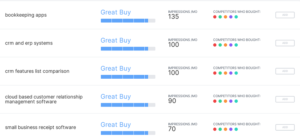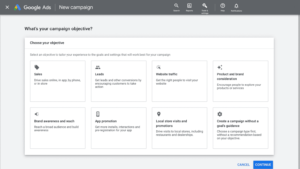 Goal-Based Campaign Creation
Once you have a deep understanding of your target market, it's time to create a goal-based marketing campaign. This involves setting clear and measurable goals, such as increasing website traffic, generating leads, or boosting sales. With a goal in mind, we can design a campaign that aligns with your target audience's needs and drives conversions.
To ensure your B2B marketing campaign is successful, it's important to continuously optimize it based on performance data. By monitoring metrics such as click-through rates, conversion rates, and cost-per-acquisition, you can identify what's working and what's not. This allows to make data-driven decisions and adjust your campaign in real-time to achieve better results.

Why go for Gignaut's SaaS PPC Services
"Gignaut has completely overhauled our paid media approach, resulting in remarkable outcomes. We are extremely satisfied with their services. They have helped to increase our online presence and improve our search engine rankings, which has led to 40% increased sales and revenue."
Get Expert Guidance From Our Team
A SaaS PPC (Pay-Per-Click) agency is a company that specializes in providing PPC services to software as a service (SaaS) businesses. These agencies help SaaS companies create and manage their PPC campaigns on platforms like Google Ads and social media, with the goal of driving traffic, leads, and sales.
A SaaS PPC agency can provide several benefits to your business, including increased visibility and brand awareness, improved lead generation and customer acquisition, higher conversion rates, and better ROI (return on investment) from your advertising spend. With the help of a SaaS PPC agency, you can reach your target audience more effectively, improve your ad campaigns, and get better results from your PPC advertising efforts.
We customize our pricing model based on your specific goals and needs. If you provide us with your current marketing budget through this form, we can evaluate whether our services are a good match for your requirements.
The timeline for seeing results from PPC campaigns can vary depending on factors such as your industry, competition, and advertising budget. However, with effective campaign setup and ongoing optimization, our clients typically start to get ROI after 2 months of working with us.